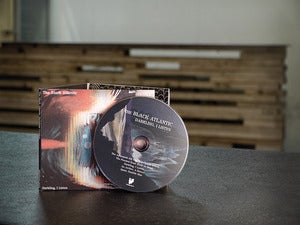 €

8.00
CURRENTLY SOLD OUT. WE ARE HAVING NEW CD's PRESSED. WE WILL SHIP AS SOON AS THEY'RE IN.
The Black Atlantic "Darkling, I Listen", released 13-01-12.
Six page digipack holding the CD and an eight page booklet. The artwork is created by visual artists Tracy Maurice and Matt Moroz @ Holiday Vision Quest.
1. The Aftermath (Of This Unfortunate Event)
2. The Flooded Road (Built on Sand)
3. Darkling, I Listen
4. An Archer, A Dancer
5. Quiet, Humble Man
Beep! Beep! Back up the Truck
Beep! Beep! Distribution
BEEP018-2012